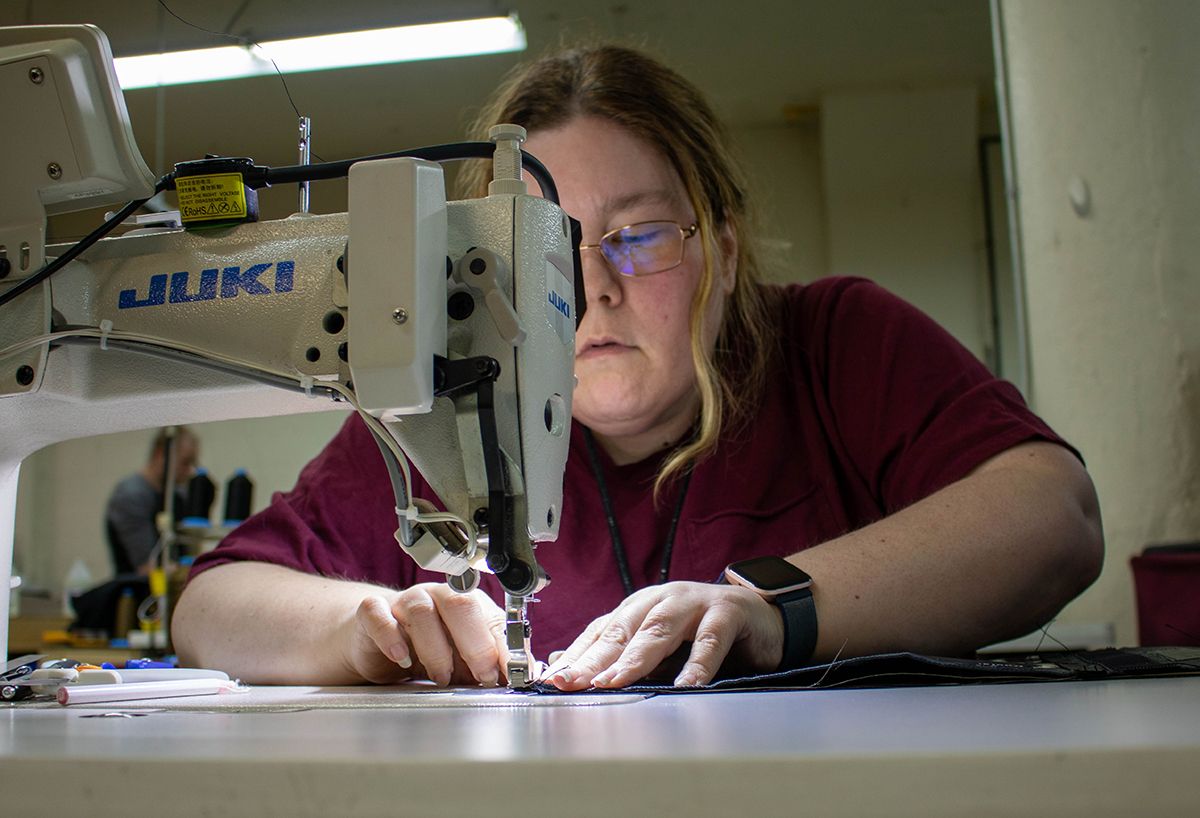 We Strive to Provide You the Very Best
Support Enterprises is an industrial sewing contractor located in Western New York with corporate headquarters and a manufacturing site located in Jamestown, New York.
This is a wonderful area to live and a great place to locate a company and for many of the same reasons really – it's the people. We pull together to get the job done and we support one another. At SEI, from our executives to the newest manufacturing trainees, a blue collar mentality is applied to every task put before us. While it is common for companies to talk about their team, at SEI we are like family. We value every idea and we listen to any suggestion that will lead to making our products better, stronger, more functional or more cost efficient to customer. We offer a bonus plan to all of our staff based on productivity and quality metrics.
We care about you, our customer, and we take great pride in everything we make. Our work ethic goes back to the founding of America. We are your neighbors; you know how to reach us. We sincerely want you to know we care.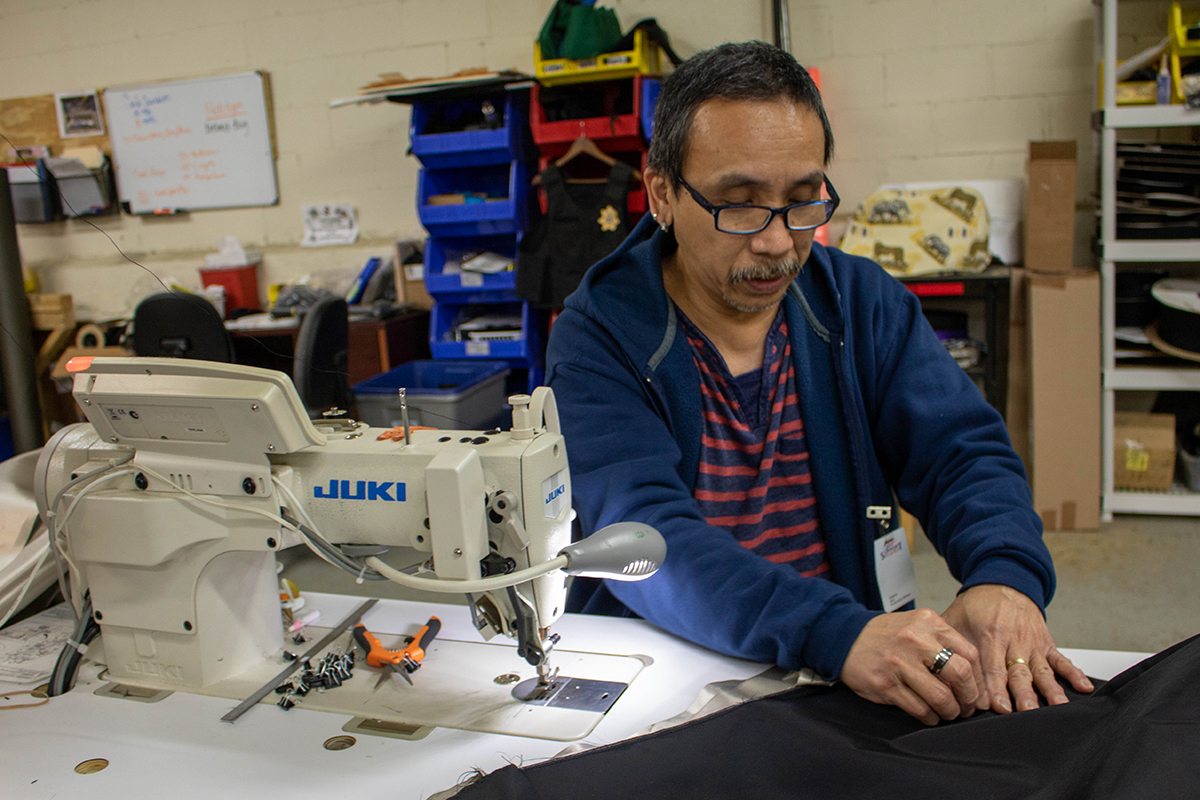 The Word is Getting Out
Despite stiff competition from overseas, the demand for our services is growing. From 2012-2014, we had $3 million in total sales. From 2015-2017 to date, SEI has had over $6 million in sales; an increase of 100%! Due to increased manufacturing demand, we have increased our square footage from 8,620 sq ft to 15,220 sq ft in the past year.
We're not just another "feel good story." Customers come to us because we know what we're doing. We employ more than 50 full-time staff on the manufacturing floor and have invested over a half million dollars in new equipment over the past three years. We specialize in turning basic ideas and concepts into marketable products. We work with start-up companies who have big dreams to large companies with multi-million dollar contracts.
Support Enterprise has the expertise and experience to sew just about anything that can be sewn. We're on-time, on-budget and always deliver the highest quality in the industry.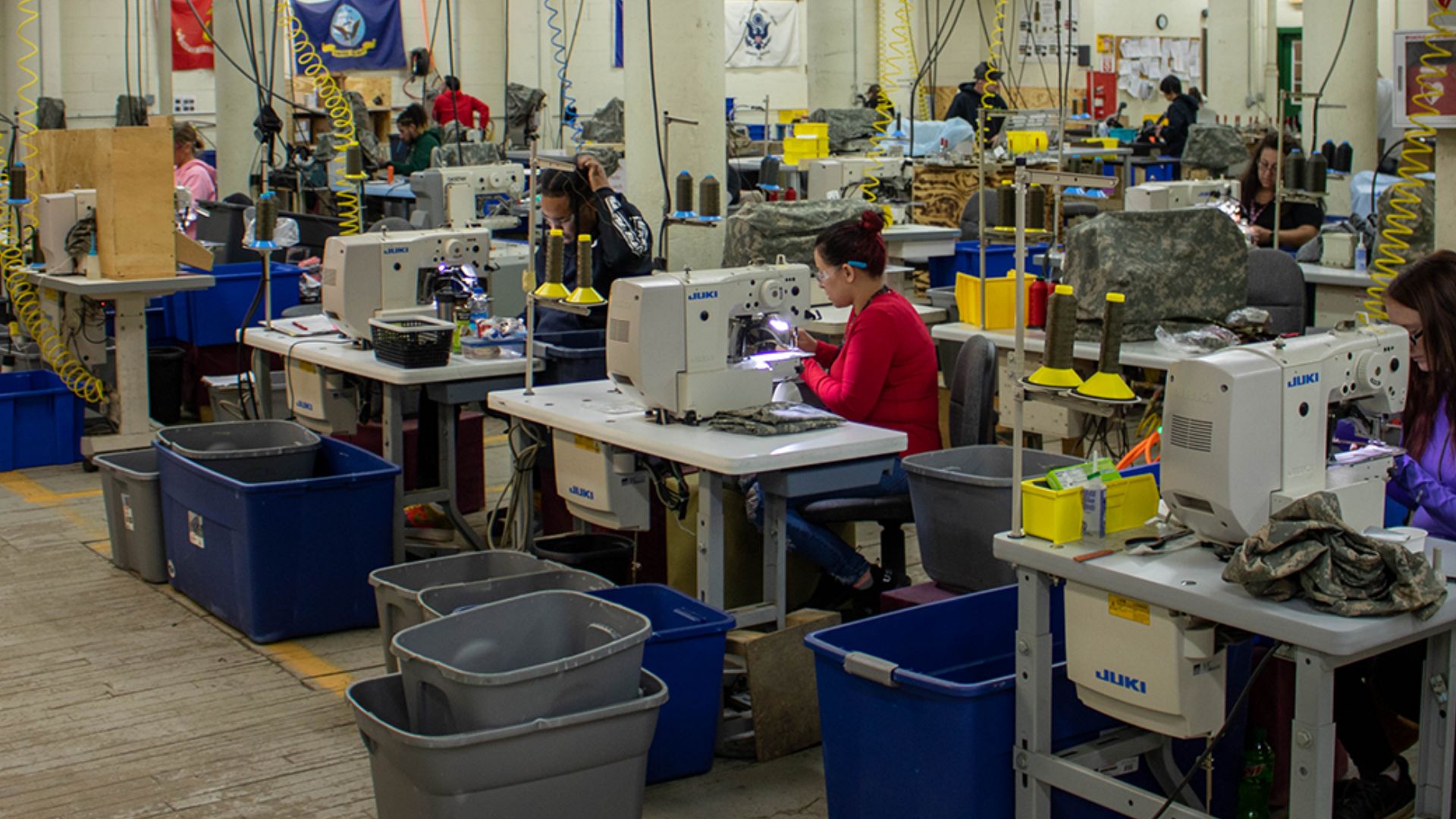 We are in this Together
Support Enterprises is a for-profit corporation that was spun-off a nonprofit organization called The Resource Center. Our core values as a company include a commitment to helping those in our community who face adversity in their lives. We believe that everyone should have the ability to prove themselves and to live with dignity. This is not just a Western New York value or an American value, but a deeply human value.
When possible, we do sub-contracting work with The Resource Center to employ the developmentally disabled. In addition, a portion of our profits support the various missions of The Resource Center and the Resource Center's Foundation.
In the end, despite all the skills we teach the developmentally disabled, we are taught much more about life from them.