Bruce Theuret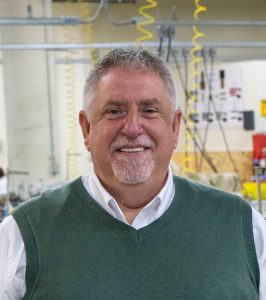 General Manager
B.S. – Specialized Study, Mathematics – Edinboro University of PA
Bruce has 25 years of management experience in manufacturing. This includes extensive experience in lean manufacturing, cost accounting, purchasing and customer service/sales. He most recently worked for our sister company, The Resource Center.
Kevin VanGuilder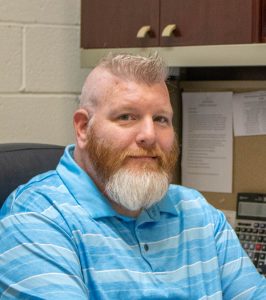 Production Supervisor
Kevin was born and raised in Jamestown, NY until High School and then graduated from Warren High School in PA in 1995.
Kevin has been a dedicated employee with Support Enterprises, Inc since 2011.  Since coming to SEI in 2011, Kevin has worked in all departments in the manufacturing facility and was most recently, promoted to Production Supervisor.
Kevin has a keen eye for detail and ensures SEI's employees have the tools to get the job done right and on schedule.
Pam Fleming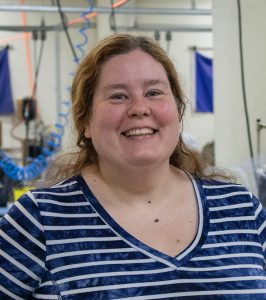 Prototype Designer
Associates in Applied Science and Advertising & Graphic Design - Halifax Community College (NC)
Pam Fleming is one of Support Enterprises, Inc. prototype designers.  Pam has been employed at SEI since 2017 and has been sewing professionally for 5 years.  She brings an attention to detail and sewing experience to every prototype she produces.  Pam and SEI's prototype department can take your designs and make them a reality!
Pam currently resides in Jamestown, NY and graduated from Beaver Falls, PA high school in 1997.
Gail Steadman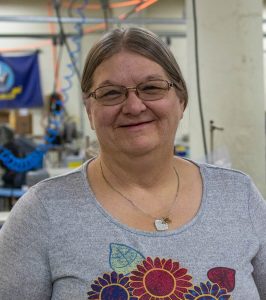 Prototype Designer
Gail is one of Support Enterprises, Inc.'s prototype designers.  She has over 30 years of sewing experience and brings a keen eye for prototype and product design to the team.
Gail previously made uniforms for the Army, Navy and Marines.  She also sewed maternity clothing for the Marines as well.
In addition to her clothing design and production experience, Gail also made Parachutes for AeroStar in Mississippi.
Gail graduated from Clymer High School (NY) and currently resides in Ellington.